Bagger style
Typical bagger features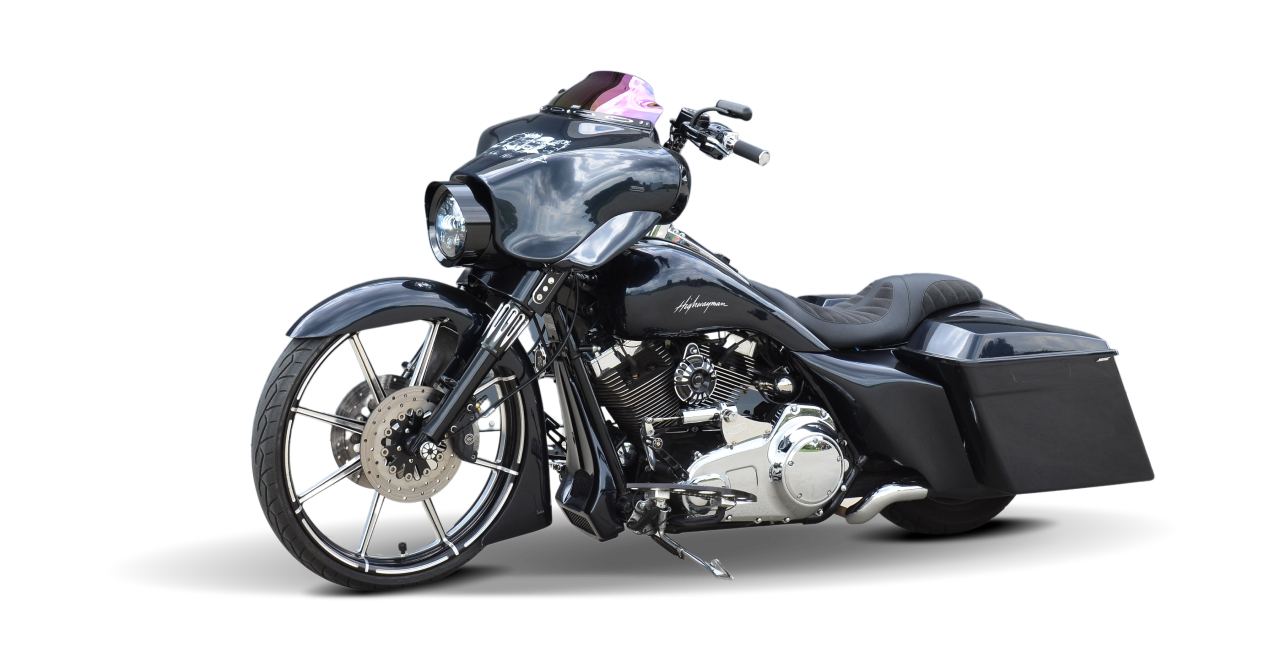 About us
Build your own bagger
WE BUILD BAGGERS
Welcome to BAGGERS CUSTOM CLUB. We bring the best of the world's Bagger scene to Czechia.
Our designs
The way Zbyšek and his team guided me through the entire rebuild of my machine was absolutely unique. I had very specific requirements and a clear idea of what I wanted. We encountered a lot of seemingly unsolvable problems, but in the end we always found a suitable technical solution. The result is absolutely stunning and my Bagger attracts a lot of attention wherever I drive or stop with it.
1. 6. 2022
I bought a brand new HD machine and immediately after that I realized that its serial appearance would not be enough for me. I decided on a radical reconstruction and fitting of the component to measure. The result exceeded all my expectations. The BCC team was always available for discussions and consultations about my plan, and the whole service also includes the work of a professional photographer and the publication of the project in a professional magazine dedicated to this topic. I'm excited!
14. 5. 2022
I had been enjoying my new Indian Roadmaster Elite for less than a year when I realized I needed something more. Something completely original. After I had the opportunity to sit on two projects from the Bagger Custom Club workshop, the decision was made! Originality takes time, so I was ready to sacrifice an entire season to make sure my machine would be completely unique. Zbyšek and his team faced the project head on and expertly guided me through the entire process. At the same time, they tamed me so that I wouldn't do something stupid. The result exceeded all expectations!
1. 9. 2022